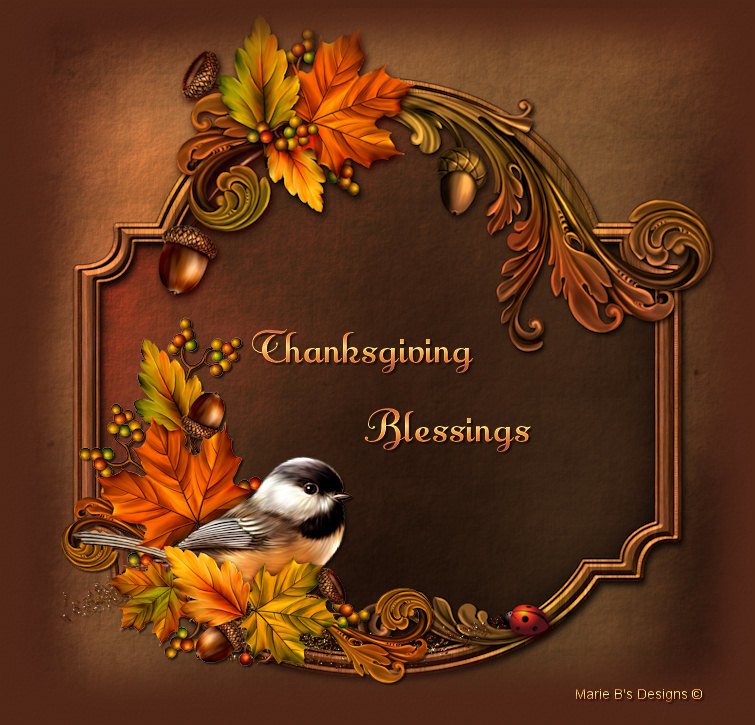 I want to wish a sincere and heartfelt Happy Thanksgiving to all my wonderful Joan's Gardens customers and friends. In talking to so many of you in weeks past, and our pleasant wishing each other a Happy Thanksgiving, I realize that the holidays are quite different for each person. Some may be sitting down to a feast today with a house full of family members, some may not. Some may be busy preparing the meal, some may be traveling to someone else's home, and some may just be having a dinner for two at home because of distance, illness, etc. and some may be alone.
Whatever your plans are for this Thanksgiving Day, may we remember it is not all about the turkey and trimmings and pumpkin pie. It's about taking a day to truly reflect on all our many blessings and give thanks to God for His goodness. For some, you don't have to think very hard to come up with lots of things to be thankful for, for others who might be going through tough times, sickness, loss of a loved one, loneliness, it might be a little harder to look past what they are going through right now and see all His blessings. My prayer is that no matter where you are in life, no matter what you are doing or where you are going, that God's peace would be with you, and that you would see His many blessings and be thankful for them, not only today but everyday.
I am so thankful for this business and all the relationships I have formed with so many of you. This is not a job...it's a blessing. To be able to talk to people every day, get to know them, laugh with them, cry with them, pray for them, and how many have prayed for me too. Wow.
Have a safe and blessed Happy Thanksgiving Day!
Terri